May brings new features to TTS Corporate! Find out what's new below:
My Trips Advanced Search
My Trips area has now a rich search to allow you to easily find the bookings you are looking for. Based on TTS Corporate users' feedback, we have also improved My Trips table so that you can immediately see the names of the traveler booked and the booking creation date. To accommodate this improvement the column "End Date" was removed from My Trips table but it's available in the search form, the column "Journey" was also removed and Journey is now accessible on mouse over the check icons.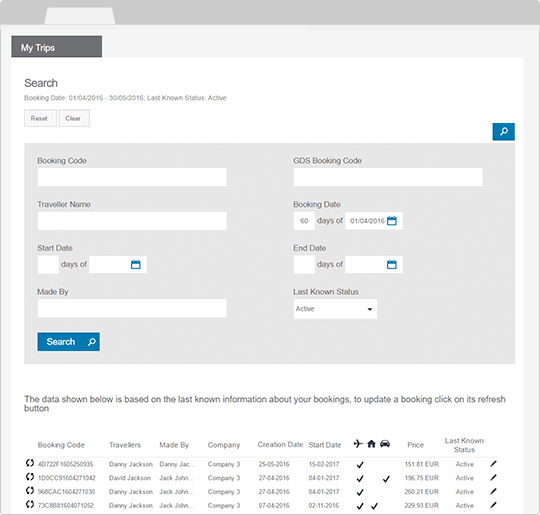 Travelers' names present throughout the booking flow
Travelers' names are now displayed also in search results and the current trip to maintain users in context regarding the travelers being booked.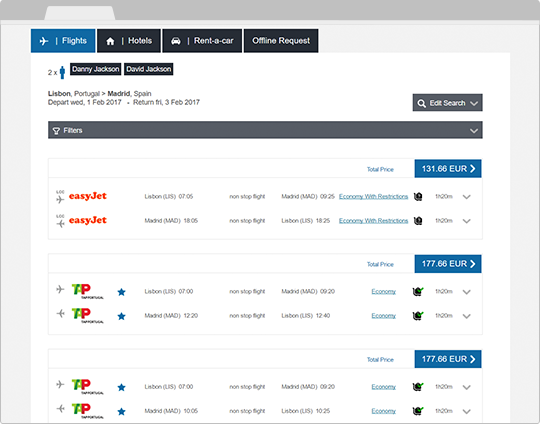 My Trips and My Approvals are now available in the mobile app
Users can now access My Trips and My Approvals areas and approve trips in TTS Corporate's mobile app.